Custom Printed Plastic Promotional Gauges & Templates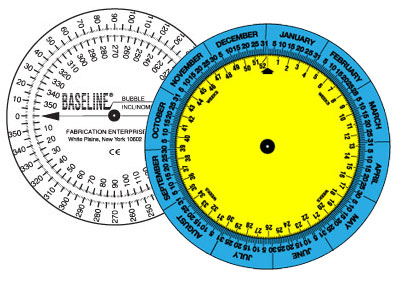 Custom printed plastic gauges and templates are perfect resource tools that keep your company's advertising message and contact information at your customer's fingertips. From drill, screw, and catheter gauges to U.S. to metric conversion wheels, custom printed plastic gauges and templates can help customers with day-to-day work routines while reminding them you provide services and products they routinely purchase. Available in a wide range of colors and styles, our custom printed gauges and templates make great thank you gifts and they are cost-effective advertising tools too. Take advantage of our in-house design service, bulk buying power, and state-of-the-art high speed printing equipment to create the perfect custom printed plastic promotional gauge or template. Available options and value added services include:
Surface or Laminated Printing
Two-Sided Printing
Large Variety of Colors and Thicknesses
One, Two, and Four Color Printing
Rainbow Printing's factory direct pricing, award-winning design staff, state-of-the-art presses and optical inspection equipment can create a custom printed plastic gauge or template that will make life easier for your customers while keeping your phone ringing! Interested in learning more about customized plastic gauge or template printing for promotional purposes? To discuss your project, request samples, or place an order, contact Rainbow Printing for more information.